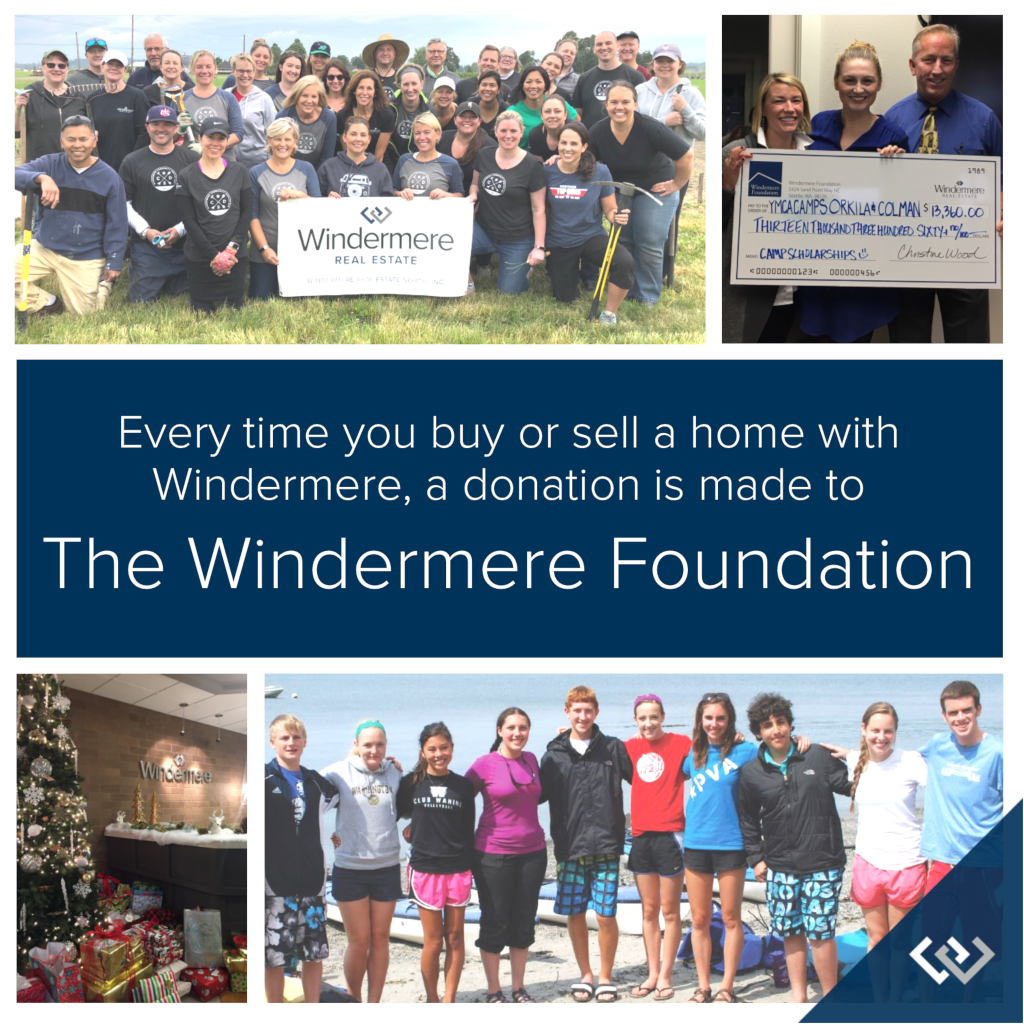 Thanks to the generosity of Windermere agents, staff, franchise owners, and the community, the Windermere Foundation has proudly donated a total of $920,351 so far this year to non-profit organizations that provide services to low-income and homeless families. This brings the total amount of money that the Windermere Foundation has raised since 1989 to over $36 million. We could not accomplish these numbers without the unwavering loyalty and support of clients like you – thank you!
Each Windermere office has its own Foundation fund account that we use to help organizations in our own local community. This past year, my office had the privilege to: provide 26 foster boys a plentiful Christmas morning; give full holiday dinners plus additional groceries to families receiving aid from Pioneer Human Services; spend a full day helping the Snohomish Garden Club plant thousands of pounds of fresh produce for local food banks; and send 40 kids to YMCA Camps Orkila and Colman who would not have otherwise had the opportunity.
Thank you for choosing Windermere and making all of this possible. Your impact is meaningful, and together we are changing lives.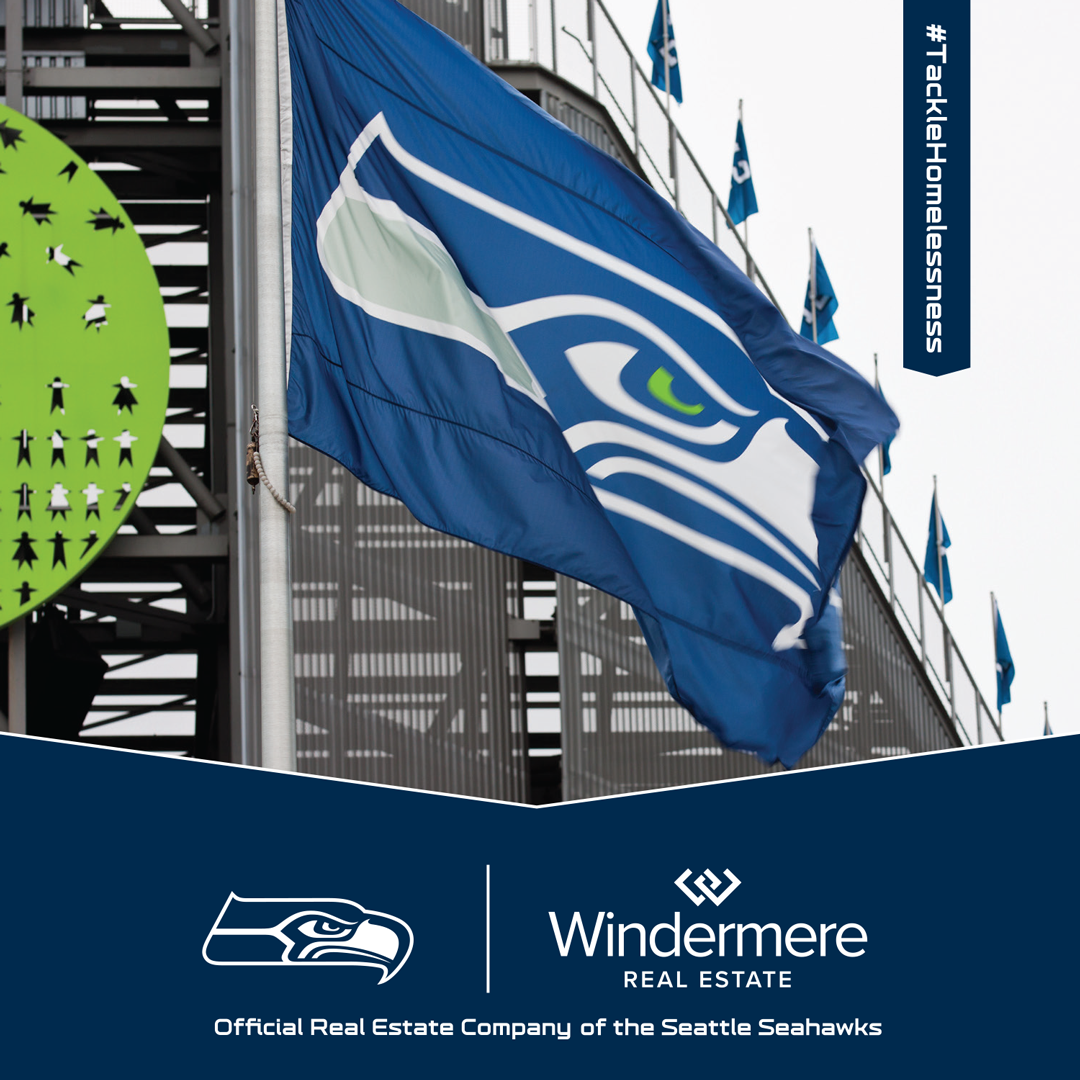 All of us at Windermere are very excited to kick off our third season as the Official Real Estate Company of the Seattle Seahawks!
Once again, our #tacklehomelessness campaign is front-and-center, with the Windermere Foundation donating $100 for every Seahawks home-game tackle during the 2018 season to YouthCare, a Seattle-based non-profit organization that has been providing services and support to homeless youth for more than 40 years. Over the last two years, the Seahawks helped us raise over $66,000 through our #tacklehomelessness campaign, and this year we are looking forward to raising even more money – and awareness – for this important cause.
Our partnership with the Seahawks and YouthCare fits perfectly with the mission of the Windermere Foundation which is to support low-income and homeless families in the communities where we have offices. Through the #tacklehomelessness campaign, we hope to be able to do even more.